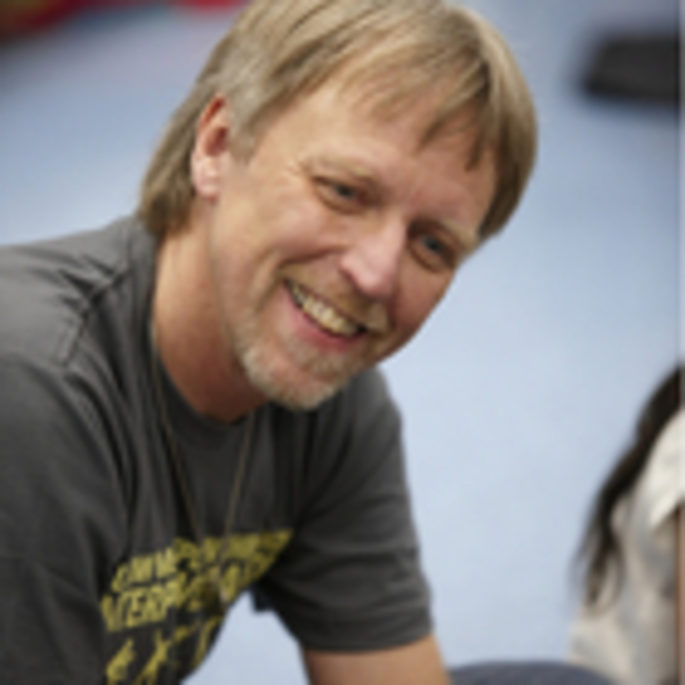 Scientific Thought in Motion
A workshop on how to integrate movement and science throughout K-5, connecting specifically with TEKS.  Teachers can translate many basic concepts in science into meaningful, self-assessing movement activities that put abstract ideas into tangible, visible form.  In lessons that engage students in movement, participants learn the elements of dance and how those elements relate to scientific content.  Participants leave the workshop with a set of immediately useful movement activities for classroom study of the water cycle and the systems of the human body, along with the skills necessary to adapt those activities to teach other curriculum ideas.  Randy guides teachers in easy-to-duplicate lesson plans, which draw upon students' kinesthetic, visual, and musical intelligence to increase their  achievement in science and strengthen their repertoire of learning and social skills.
Grades: K-5 Teachers
Length: 3 or 6 Hours
Cost: $600 or $1000
What is Arts Integration?
This session unpacks the Kennedy Center's definition and gives participants the opportunity to uncover the characteristics of quality integration.  In addition, the session includes participation in an arts-integrated lesson and examines how arts-integrated instruction aligns with current learning principles and best practice.  Using the principals of arts integration, participants learn how to help students express their poems through dance with an integrated approach to language arts.  Teachers explore a variety of movement techniques that extend students' ranges of movement choices to express their words.  Teachers also examine ways to improve the quality of students' dance interpretations by investigating a useful "drafting" and "editing" process.
Grades: K-5 Teachers
Length: 6 Hours
Cost: $1000