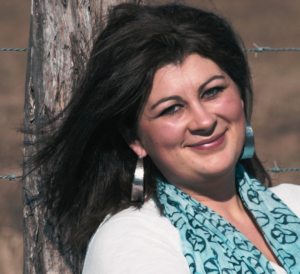 Tasha Prescott
Executive Director
Tasha's passion has always been people; specifically, students, educators, and artists. With a background in theatre, she loves to facilitate the creation of stories through art and watch how it develops environments of belonging. She moved to Longview two years ago from Bryan/College Station with her husband of 20 years, their two children (a son who is a freshman in college, and a daughter that attends Caldwell Arts Academy) and their hoard of animals. She holds both a BFA and MA in the arts, has spent years as an educator, director, and administrator in K-12 and higher education, loving every moment. She even spent a few years as a Scholarship & Financial Aid Advisor at Texas A&M University, helping students achieve their dreams of higher ed. It wasn't until she found Young Audiences that she was able to happily connect all of her passions into one place, serving a mission that she truly believes in. Tasha has spent the last year and a half working to build programs that fit the needs of school communities and increased programs by 200% during that time as the Program Director, under Amy Baskin. She is excited to take the helm as the new Executive Director on the next leg of this journey, celebrating where we have been and looking ahead to where we are going!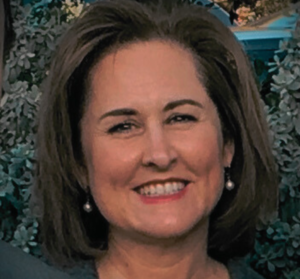 Sheri Douglass
Director of Development & Community Relations
Sheri brings depth of experience and a passion for creating positive initiatives for the organizations she works for. Her journey in the non-profit sector began in the city of Houston, where she started her career with the American Cancer Society, working at the grassroots level of fundraising. She later joined the American Diabetes Association, where she oversaw their Gala, a pivotal event for the organization. Following her tenure there, Sheri stepped into the role of Development Director for GHBA HomeAid Houston.
Over her 15-plus years in the non-profit sector, Sheri has cultivated a deep understanding of the importance of forging meaningful connections, tailoring stewardship efforts, and orchestrating strategic fundraising campaigns. Her primary focus has been to instill a culture of philanthropy within organizations. Sheri's commitment to community engagement and a deep sense of mission awareness underpins her track record.
Sheri's academic foundation was laid at The University of Texas at Austin, where she earned a Bachelor of Science degree in Speech, specializing in Corporate Communications. A family-oriented individual Sheri chose to relocate to Tyler, Texas, a place known for its warm and welcoming culture, scenic rolling hills, lush trees, and its proximity to her loved ones. With her young adult children residing in Dallas and Denver, Tyler was a natural choice for her next chapter.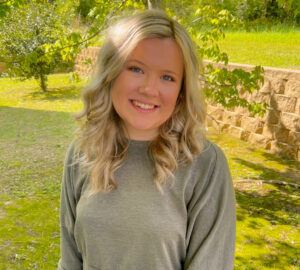 Lauren Hinch
Residency Teaching Artist – Dance & Program Coordinator
Originally from White Oak, Texas, Lauren moved to Tyler to pursue higher education at UT Tyler where she earned her Bachelor's in Business Management and also desires to teach dance through many platforms. Lauren has spent many years dedicated to dance through studio, competition, and professional collegiate teams. A fun fact about Lauren is that she also performed several years of baton twirling and led her high school band as drum major. As a collegiate dancer, Lauren spent 3 years on the UT Tyler Spirit Squad. Two of those years she was named their co-head and head captain on the leadership team. Lauren has taught numerous styles of dance for 5 years to all age groups. Her passion for dance is one of her greatest joys and she believes that teaching makes it all the better. Lauren is a yearlong residency dance instructor and helps with other productions like musical theatre! She is very excited to also work in the office developing dance programs and working on administrative tasks. She hopes to build a larger involvement for dance teams in northeast Texas while expanding the programs we currently have.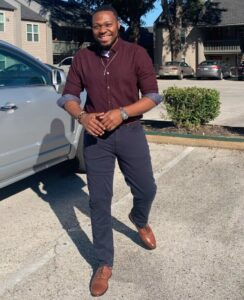 Corey McCowin
Residency Teaching Artist – Music & Percussion/Drumline
Corey is a professional musician and teaching artist at Young Audiences of Northeast Texas. He has 20+ years of experience with percussion, 8 years of piano experience, and 5+ years of teaching experience. Corey uses this opportunity to not only teach reading and playing of both instruments, but also to teach the children to work together and develop healthy skills and habits that will transfer into their everyday lives! Should the students decide to further their musical career in the areas such as band in middle or high school, they will have a firm foundation to stand on!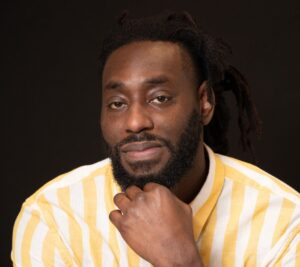 Casey Muze
Residency Teaching Artist – Percussion & Drumline
Casey is a passionate advocate for the arts and creativity. He has dedicated his life to promoting holistic well-being. With over 25 years of intensive percussion training, Casey founded AvenueSpeak LLC, an educational platform that offers therapeutic approaches through drumming and writing. With AvenueSpeak LLC, Casey guides individuals to unlock their creativity, find balance, and tap into their artistic potential. With a deep understanding of the arts and a commitment to sharing expertise, Casey inspires individuals on their journey towards a harmonious existence.