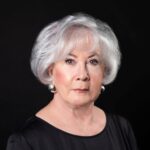 Bonnie Genung
Board President
Bonnie was born in Chicago. Her father was a commercial artist and advertising executive, and her mother was a literature teacher and published author. Bonnie graduated from the University of Wisconsin with a major in art and a minor in art history.  After graduation she began her teaching career in a high school in Wisconsin. Several years later she relocated to Texas and became a real estate broker. Bonnie spent the last 35 years of her career working in the mortgage business. She and her husband, John, retired to Tyler 5 years ago.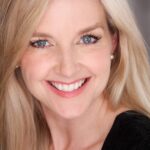 Tisa Hibbs
Vice President
Tisa is no stranger to the arts! She is a professional actress, director, writer, producer, singer and dancer. She has worked tirelessly for the arts in our community by serving on the boards of Children's Advocacy Center, Tyler Civic Theatre, East Texas Crisis Center and on the steering committee for the Rogers Palmer Fine Arts Center at TJC. Tisa knows first-hand the impact that the arts can have on students. Tisa says she loves serving on the YA board because "It's a chance to help expose and inspire young students to have a love and appreciation for the arts and to know that if a career in arts is their passion-it is possible!"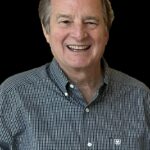 Jim Echols
Treasurer
Jim has lived in Smith County for five generations. He graduated from Robert E Lee High School, TJC, Baylor University, and Baylor Law School. He has been practicing law in Tyler since 1975 and is married to the love of his life, Sherrill. She is a retired classroom teacher and school principal. They have two children, each of whom attended TISD. Their daughter, Kimberly graduated from Baylor and lives in Dallas with her husband son and two daughters. Their son graduated from TCU (undergrad) and Texas A&M (MS). He and his wife live in Sugar Land and have three girls. Jim and Sherrill are active in their church (GABC). They have been honored to serve on the YANET Board for several years. Unlike the other members of this board, he claims to have NO personal artistic abilities, but loves the exposure to the arts Young Audiences provides the young people of East Texas.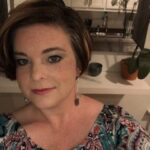 Katy Lee
Secretary
Katy Lee has been in the Young Audiences board for five years. She is in her 21st year in education and currently serves as the Assistant Principal at Caldwell Arts Academy. Katy believes the arts are a vital part to any child's educational experience as they allow for expression, creativity and demonstration of thought in ways that are not always seen in a traditional classroom setting and is proud to serve in an organization that works to bring arts to all kids!
Linda Armstrong
Linda was born and raised in Tyler, Texas. Both of her parents were educators in Tyler.  Her mother was an English professor at TJC for 30+ years and her father was the Educational Director at Marvin Church for 30 years. From a young age, Linda was singing and performing at her church, and at her schools. She spent 32 years as a Music Specialist teacher through Richardson ISD and was named Teacher of the Year for the '99-2000 year. Linda was honored to receive the Tyler Music Coterie's Young Musician of the Year in 1981. She sang and also performed on piano and on her French Horn. Linda received her Music education from Tyler Jr. College, North Texas State University and East Texas State University, respectively, and holds a Master of Music. Over the years Linda has performed in many musicals, opera, and in many churches as well. She has two grown children: Anna, who lives with her in Tyler, and Charlie, a proud soldier serving in the US Military: specializing in the Patriot Missile Battery.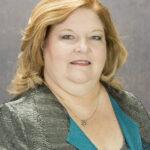 Cindy Cook
Cindy is an Assistant Retail Market Manager for Austin Bank in Smith County. She been with Austin Bank almost 19 years and in the banking industry over 37 years. She enjoys getting to know and giving my customers that personal touch to meet their financial goals and needs. She and her husband, Allen, have 3 children and currently 6 grandchildren.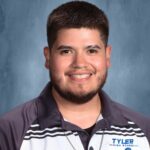 Daniel Gonzalez
Daniel is a resident of Tyler, TX, and holds a bachelor's degree in Instrumental Music Education from the University of Texas at Tyler. Currently in his fifth year of teaching, he serves as the Assistant Band Director at Tyler High School. Daniel is a published author and clinician who is dedicated to helping young band directors navigate their way through their first years of teaching. Additionally, he is a dedicated member of the Texas Music Educators Association, Texas Bandmasters Association, and East Texas Young Band Directors.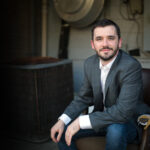 Kyle Gullings
Kyle Gullings is associate professor at the University of Texas at Tyler School of Performing Arts, where he served as Director (2019 to 2023). He is co-author of Open Music Theory Version 2, and his peer-reviewed scholarship is published in Journal of Music Theory Pedagogy, NACWPI Journal, and Engaging Students: Essays in Music Pedagogy.
A collaborative composer of stage, vocal, and chamber works addressing diverse social topics, Gullings is a three-time composition competition national finalist (National Opera Association, SCI/ASCAP). He holds a D.M.A. and M.M. in Composition from The Catholic University of America, and a B.M. in Theory/Composition from Concordia College. www.kylegullings.com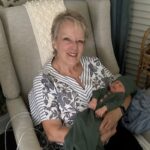 Ann Head
Ann Head is a native Texan who moved to Tyler in 1985 and considers Tyler home. Her career in Education spans the course of 30 years with the last 13 directly related to the Fine Arts. She taught 11 years in Whitehouse in 4th and 5th grade music, 6th grade Choir and Theater Arts. Her last two years, Ann was the Lower School Music Teacher at All Saints Episcopal School. After retiring from teaching God led her in a new direction and she became a realtor which she's been for 21 years. She's been with RE/MAX Tyler the last 12.  BUT her new career that she loves more than all the rest is being a grandmother to her new Grandson! And yes, he's already being introduced to music! She has seen first-hand the impact Fine Arts has on students. Both of her grown children grew up with music being a part of their lives in school. Her daughter Holly attended TJC and graduated from TCU where she was in Choir and Show Choir. Her Son Nicholas graduated from Baylor where he was on the Baylor Drumline. She believes in Young Audiences and the difference the Fine Arts make in a student's life!  Ann is a member and very involved at Marvin Methodist Church and has served on the Young Audiences Board Since 2019.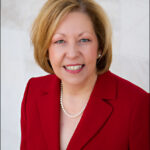 Thana Parker
Raised in a Baptist preacher's household, Thana developed a love for music, and the piano in particular, from an early age. Following her graduation from Stephen F. Austin State University in 1977, Thana embarked on a 30-year career as an elementary music teacher with stops in Kermit, Bentonville, AR, and Gladewater. After a 10-year hiatus to raise her two daughters, she completed the final 13 years of her teaching career in Tyler ISD prior to her retirement in 2016. With her husband's retirement from the federal bench in 2021, Thana now enjoys a slower lifestyle which often involves escapades with her three grandsons and her granddaughter. She also enjoys playing the piano for worship at her local church. This is Thana's fourth year as a Young Audience board member. Her involvement in YA occurred because of the various ways through which she personally witnessed how an economically disadvantaged student population can be positively impacted through the opportunities and resources provided by the Young Audience program.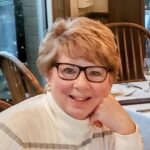 Leslie Ring
Leslie is a retired Elementary Music Teacher after serving students and schools for 28 years. She finished her last 18 years in Tyler ISD (Jack, Caldwell, Ramey, Gary). This is Leslie's 6th year on the Board. Leslie and her husband, Richard have always been supporters of YA as he has also served on the Board for many years and was President. Leslie enjoys traveling and recently took a trip in March to Israel and Jordan. Her most "out of my comfort zone" trip was to Machu Picchu and Galapagos (It was AMAZING!) She is a huge college sports fan and loves Rangers baseball. Although she is retired she believes it is important to continue to advocate for Arts Education. She gets great satisfaction supporting the Young Audiences mission.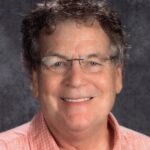 Phil Rumbley
As a recently retired music educator, Phil Rumbley's teaching experience includes Caldwell Arts Academy, Dogan Middle School, Dawson Middle School and Grace Community School. Rumbley is also adjunct faculty at Tyler Junior College and The University of Texas Tyler as a bass professor, and has recently had his music published by the Texas Jazz Educators Association for all state audition material. With over thirty years teaching experience, Rumbley received his undergraduate degree from The University of Texas at Dallas and his masters degree in music education from Tarleton State University and recently was accepted into the doctoral program at Liberty University. Phil resides in Tyler with his awesome wife Karen and loving son Scotty.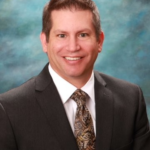 Joe Spadea
Joe has been a journalist and in the TV News business for more than 30 years. He is currently the News Director for KETK/FOX51 and ketk.com. Joe is from Pennsylvania and has worked in Rhode Island, Boston, Los Angeles, Phoenix, Oklahoma City, Omaha and Baton Rouge before coming to East Texas. The TV business has Joe and his wife Becky all across the country. His daughter, son-in-law and two granddaughters live in Aledo and his son is a National Park Ranger in Boston. Joe is always looking for his next great meal or just a cool, local dive bar.