Young Audiences, Arts for Learning of Northeast Texas is an affiliate of one of the oldest and most respected arts-in-education organizations in the nation. For over twenty years Young Audiences of Northeast Texas has provided arts programs in all disciplines, in the public, private and charter schools throughout northeast Texas. These programs are taught by professional teaching artists trained to work in the educational setting.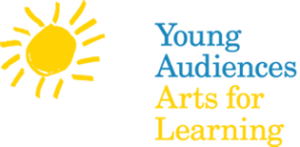 Visit the Young Audiences National website HERE
 

We use the arts to enrich the lives of children and enhance their education.  Every child in every school should be receiving a well-rounded education, which includes the arts.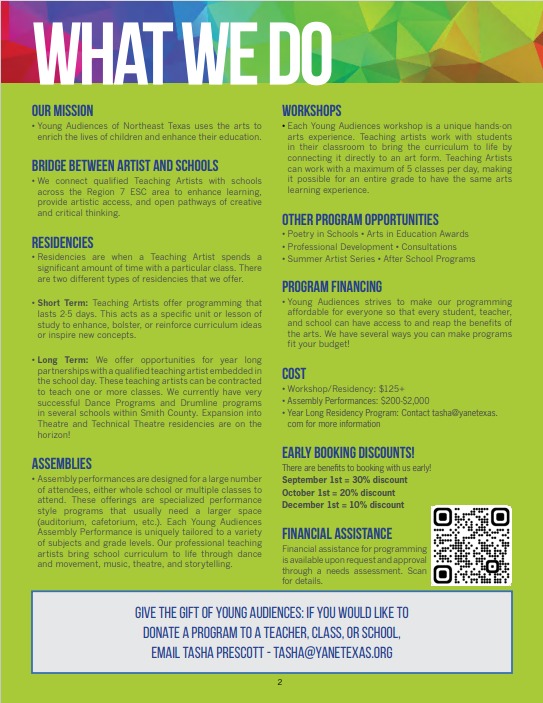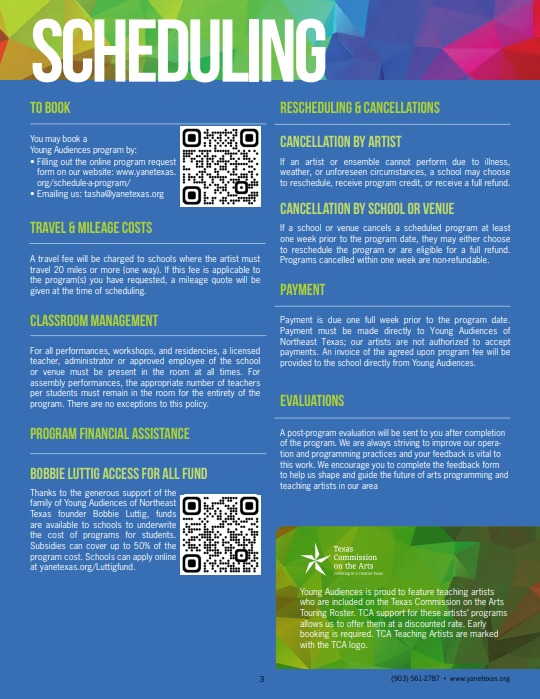 Bonnie Genung – President
Tisa Hibbs – Vice President
Jim Echols – Treasurer
Katy Lee – Secretary
Linda Armstrong
Cindy Cook
Daniel Gonzalez
Kyle Gullings
Ann Head
Thana Parker
Leslie Ring
Phil Rumbley
Joe Spadea