Chris Espinosa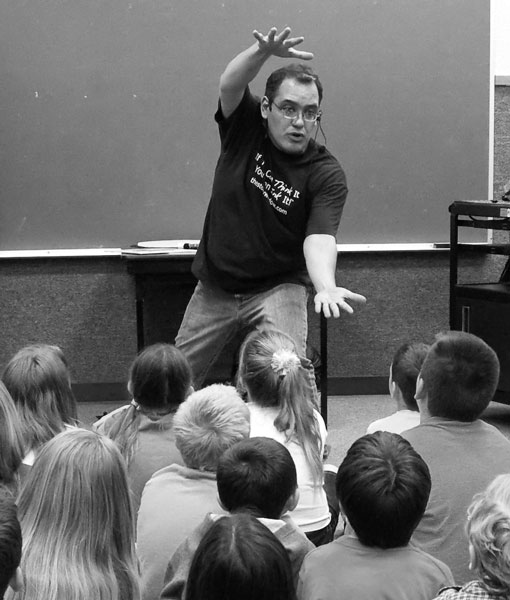 Chris Espinosa creates stories out of thin air with nothing but imagination and the help of a volunteer or two.  His improv-comedy storytelling programs are full of laughs for the entire family, but he also sneaks in a little bit of language arts learning.
Programs Available: Connect the Dots with Math and Writing, Design Your Own Writing Lesson, Expository or Narrative Writing, Ready to Write by 4th Grade! There's a Wild Animal on the Playground, American Indians Before and After European Explorers, Texas Regions Travel Agency, KAPOW! The Power of Word Choice, Texas History Comedy Game Show, Buzz-A-Bee Writing and Music Residency, Time Travel Bench
Brave Little Company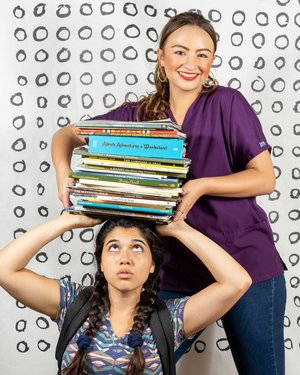 Brave Little Company is theatre for everyone. We create works about, with, and for kids and their grown-ups, reflecting community diversity and children to create art on their own.
Programs Available: First Day, Nueva Escuela – Wooden O: An Interactive Sensory Adventure – Wish You Were Here
Brandon Jones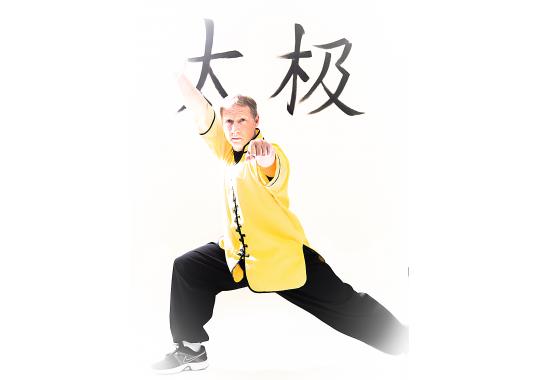 Brandon Jones, owner of Tyler Kung Fu & Fitness, has 40 years experience in the Chinese martial arts of Kung Fu and Tai Chi and began teaching professionally here in Tyler in 1996.
Programs Available: Conquering the STARR

Dru Woods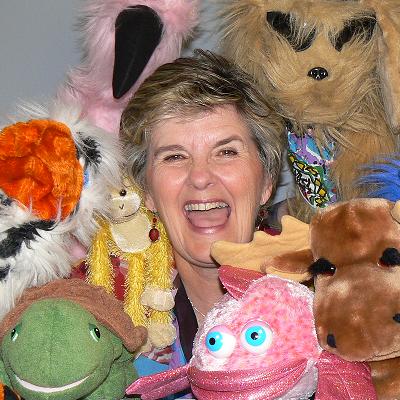 Dru Woods is a professional storyteller. Her stories are designed to motivate reading, instill an appreciation of literature, encourage positive character traits, and share a love of storytelling.
Programs Available: It's a Small World, Texas Tales, Hooray for Heroes, Animals Adapt, Say Bah to Bullies, Stories You Wish You Knew, Mimes and Masks, Puppet Power, Cinderella Meets the Muppets

Elizabeth Kahura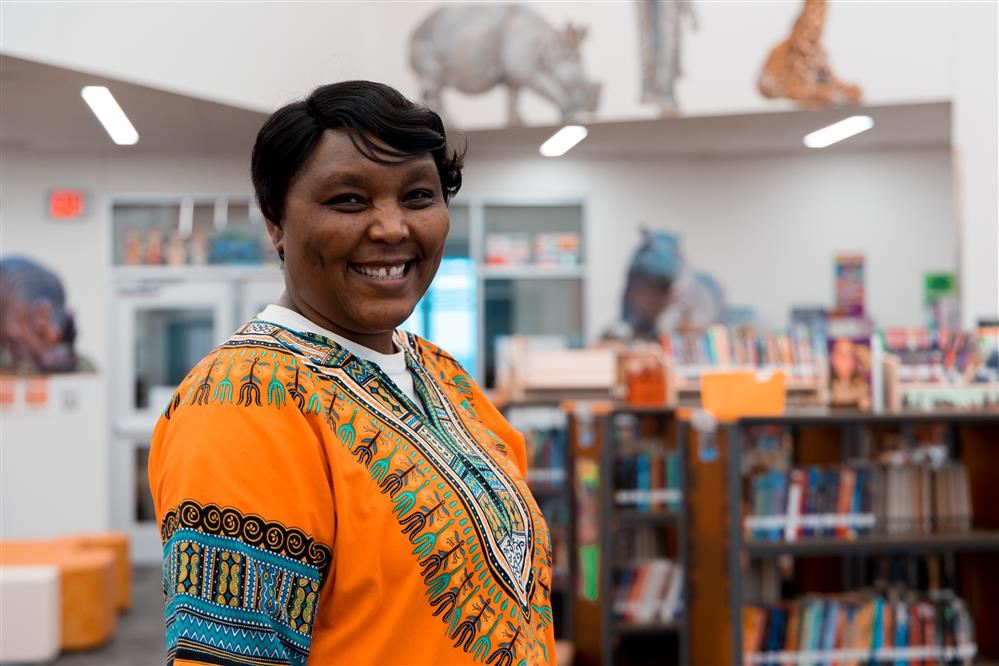 Elizabeth Kahura was born in Kenya. She is a teacher by profession and also loves to entertain. Elizabeth's first visit to the United States was in 1995. It was during this time that she decided to start the African Safari program that would help to enlighten the world on the true meaning of Africa.
Programs Available: Holidays Around the World, Embracing Diversity Workshop, A Day in Africa, Folktales of Africa, The Colors of Africa, The Jungle Walk, The Sounds of Africa
Emanuelee Bean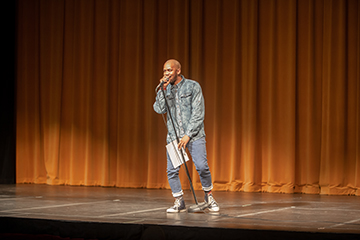 Outspoken Bean is Houston's 2021-2023 Poet Laureate. Bean uses poetry to engage different mediums and institutions to create new and engaging art, such as being the first poet to perform on Houston Ballet's main stage with their production "Play."
Programs Available: Outspoken Bean
Hope Shiver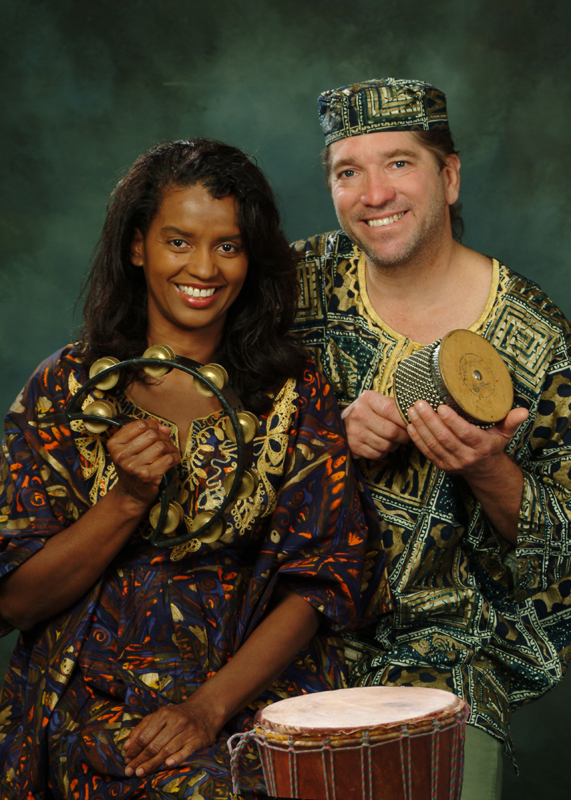 Hope Shiver has a Master of Music Degree from the University of Oregon. She introduces children to Black women who shaped U.S. history through engaging performances. Her performances have not only been held across the U.S. but also globally in Sweden, Japan, and Egypt.
Programs Available: King Rhythm, The Adventures of the Real Pecos Bill, Git on Board! The Life of Harriet Tubman, Sojourner!
Julio Suarez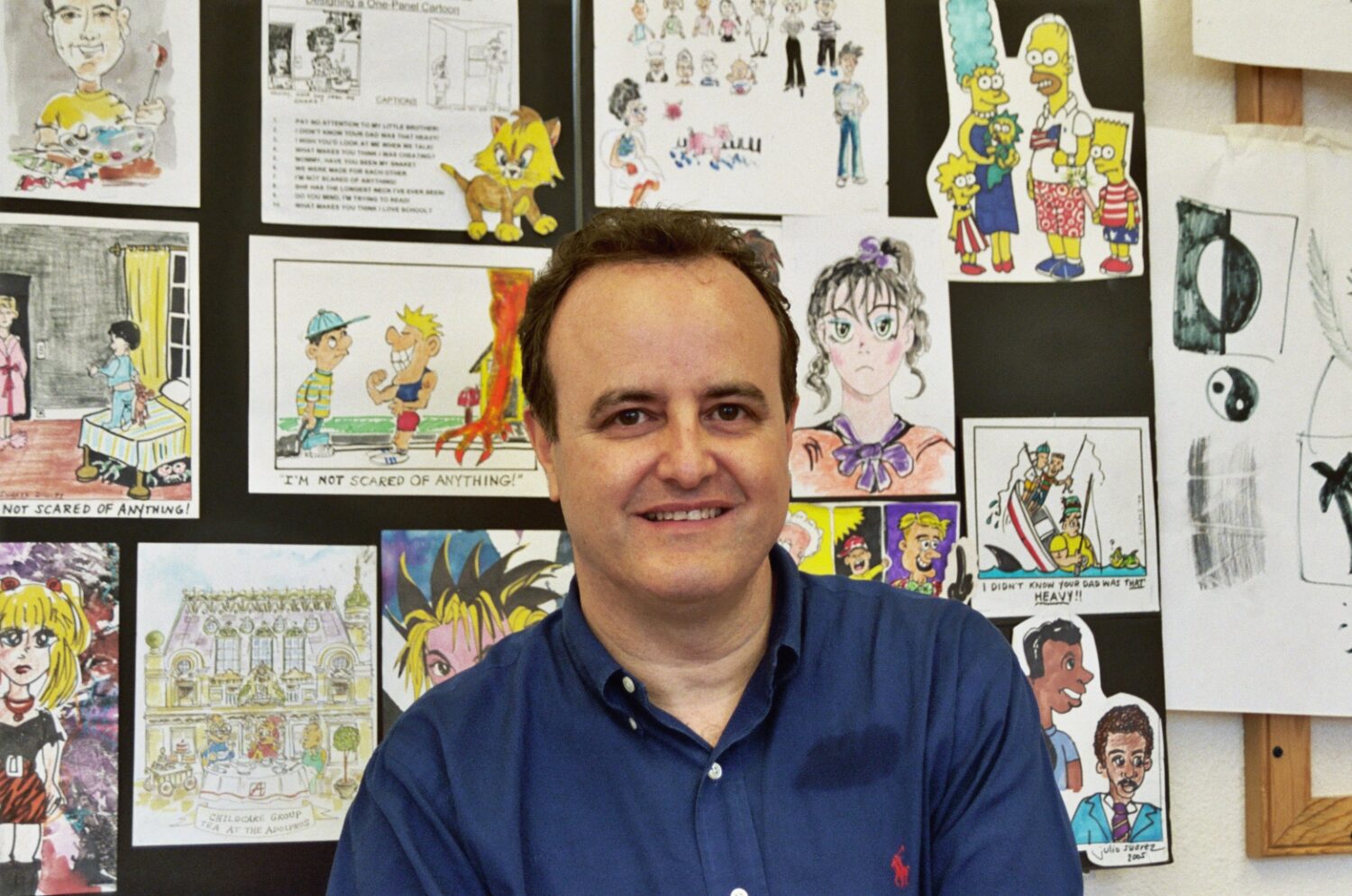 Julio Suarez is a visual artist and art educator since dedicating his life to art in 1991. The award-winning artist works in watercolor and acrylic primarily but also enjoys the challenge of mixed media, printmaking and botanical illustration.
Programs Available: Communicating with Cartooning, Funny Faces: Creating Cartoon Characters, Drawn to Flowers, Illustrating Imaginary Fish, Let's Face it: Facial Proportions, Math & Old Masters: Proportional Pastel Portraits, The Art of Botany: Discovering and Drawing Nature, The Art of Zoology: Drawing Animals, Drawing Manga and Anime
Kidprov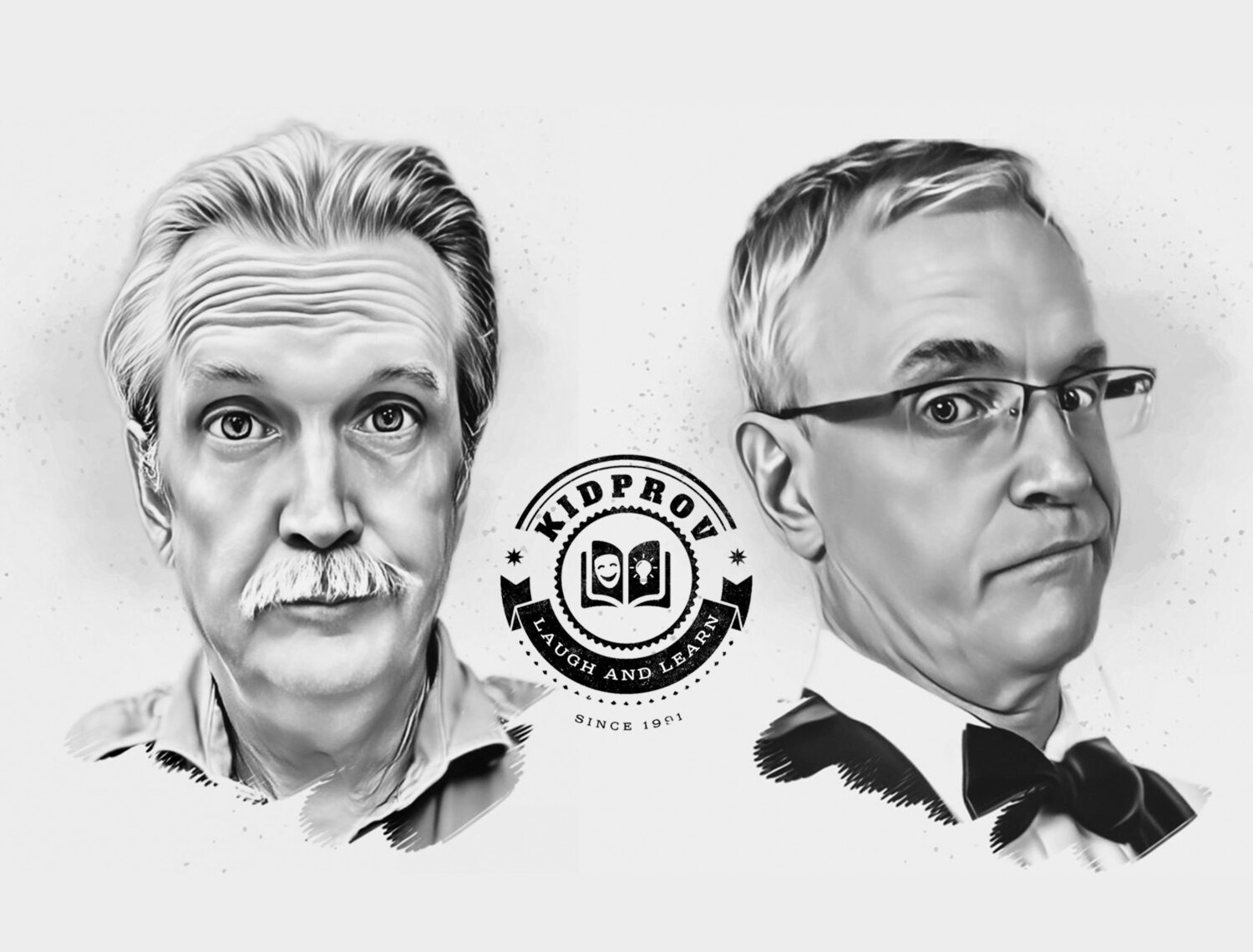 Kidprov brings comedy into the classroom, deftly integrating curriculum with energetic games that exercise the mind. Kidprov has dedicated its existence to developing creative minds through the art of improvisational comedy.
Programs Available: STAAR Relief: Math, Golden Rule Tools, Creativity in Action
Lucas Miller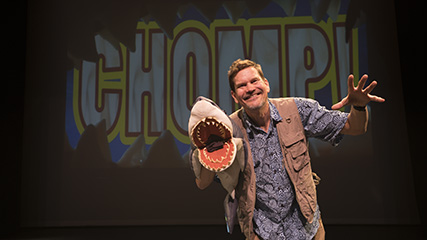 Lucas Miller, better known as the "singing zoologist," has been literally singing the praises of wildlife since graduating with a degree in zoology in 1991. His zany humor, smart songwriting and unbridled passion for science inspire his fans, young and old, to respect and protect the natural world.
Programs Available: Animal Adaptations, Life Cycles, Let's Do Lunch, Ocean Ecology
Margaret Clauder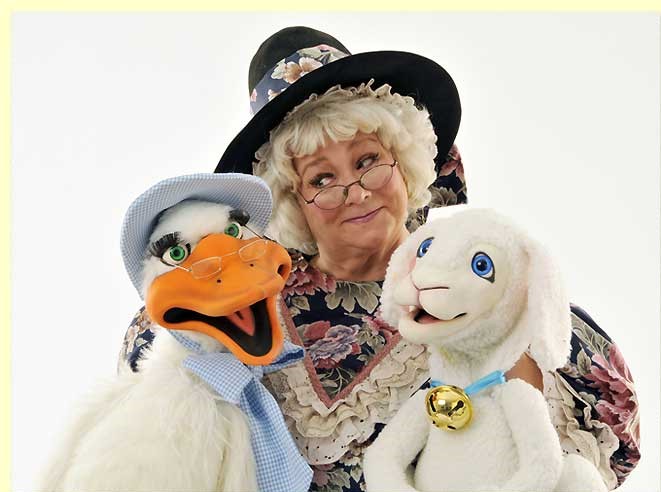 A former preschool teacher herself and current professional clown, Margaret ties humor into all her educational messages. She has a wonderful array of educationally significant, engaging children's shows to choose from that have all been tested and refined in front of live audiences.
Programs Available: Anthropologist Annie & the Story of Thanksgiving, Wild About Reading with Masai Maggie, I Detect a Tale with "Imma Sleuth", The Hero is within YOU – An Anti-Bullying Program, Let's Read with the Bookworm, Reading and Rhyming with Mother Goose, Señorita Margarita's Fiesta, Weather Wonders with Meteorologist Maggie, Water Cycle Puppetry: Bringing Science to Life
Lauren Hinch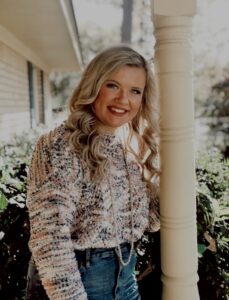 Originally from White Oak, Texas, Lauren Hinch moved to Tyler to pursue a degree in Business Management at UT Tyler with a desire to open her own dance studio in the future.  Lauren has spent many years dedicated to both dance and baton twirling through studio and competitive teams.  She was on the collegiate UT Tyler dance team for three years and has taught numerous ages and styles of dance.  Her passion for dance is one of her greatest joys and she believes that teaching makes it all the better, which is why she is excited to be one of our yearlong residency dance instructors!
Programs Available: Middle School and High School Dance Residencies
Casey Muze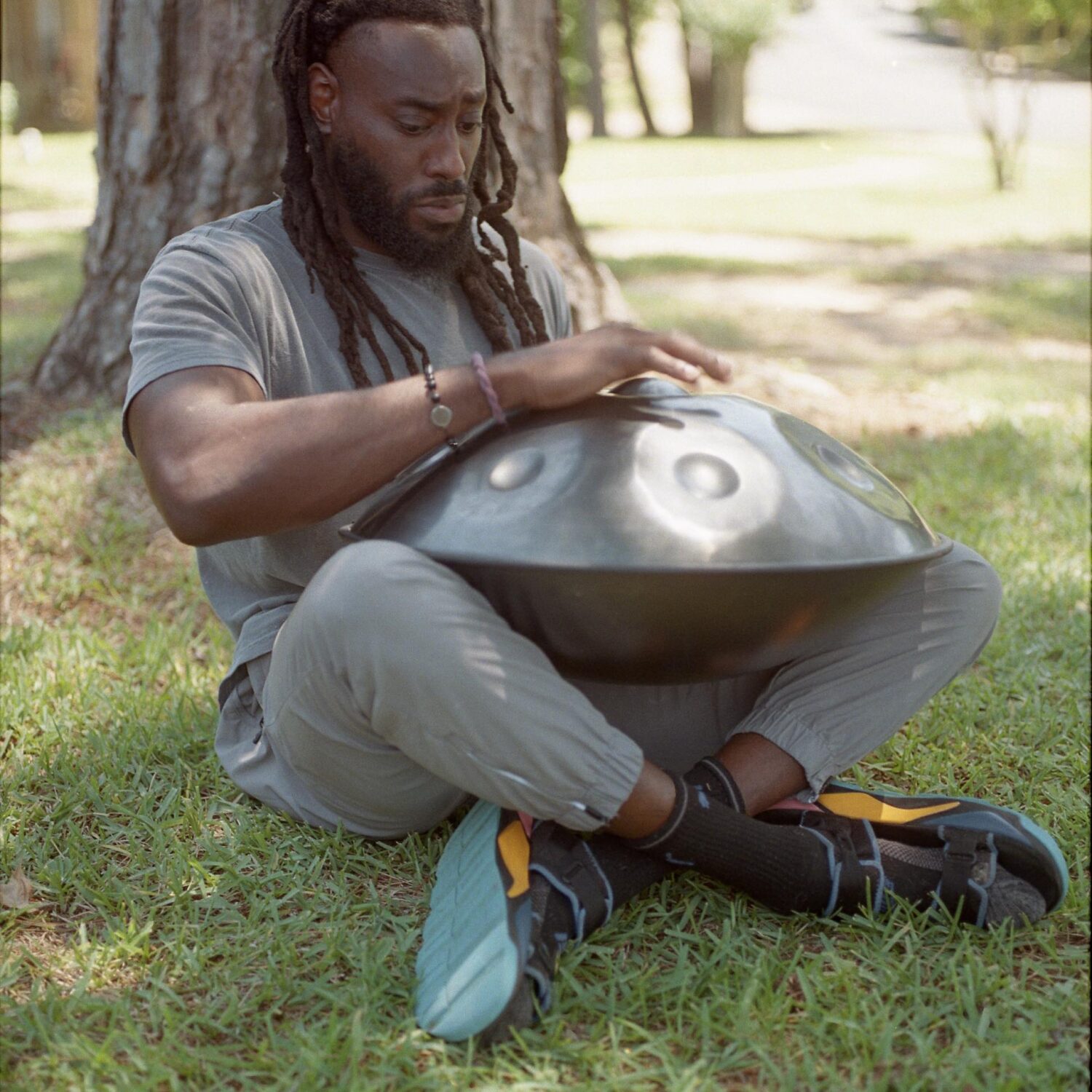 Native of Longview, TX Casey holds 20 years of training as a performance percussionist for numerous rhythm instruments. He is a dedicated social and community supporter.
Programs Available: T.R.A.P. Learning The Rhythm Arts Project, Drum Talk
WindSync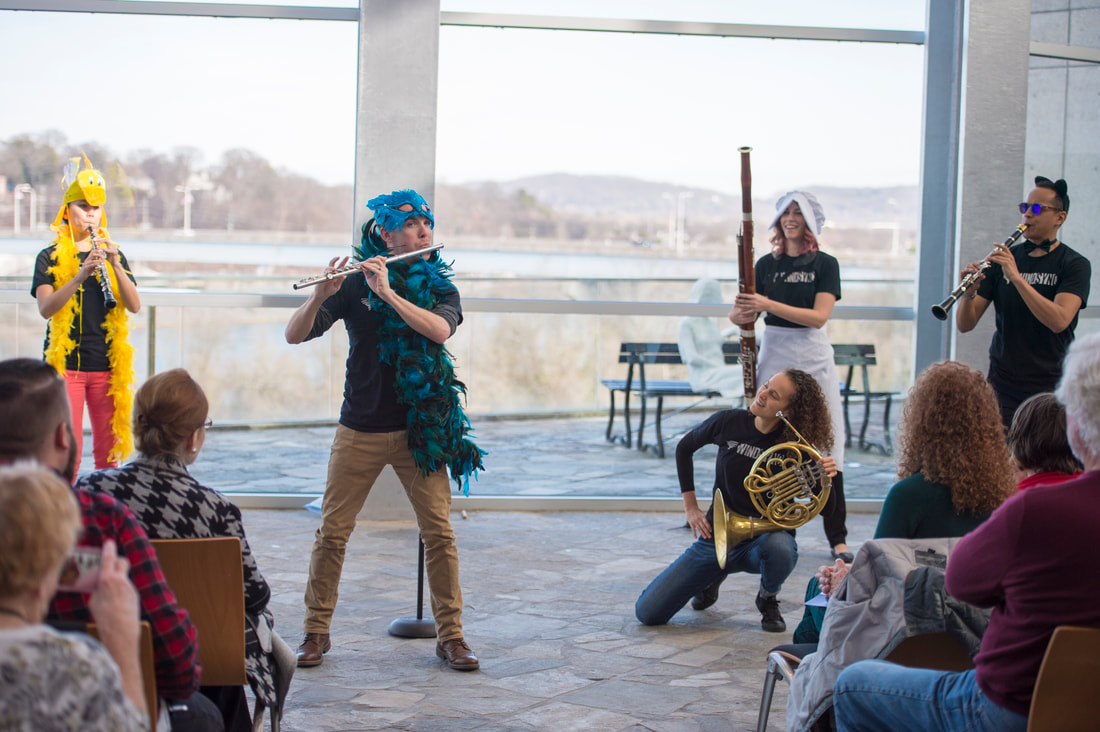 Hailed by the Houston Chronicle as 'revolutionary chamber musicians,' WindSync is internationally recognized for dramatic and engaging interpretations of classical music. The young, adventurous group performs from memory and focuses on building a connection with audiences through dynamic concert programming and charismatic stage presence.
Programs Available: Peter and the Wolf
Tom's Fun Band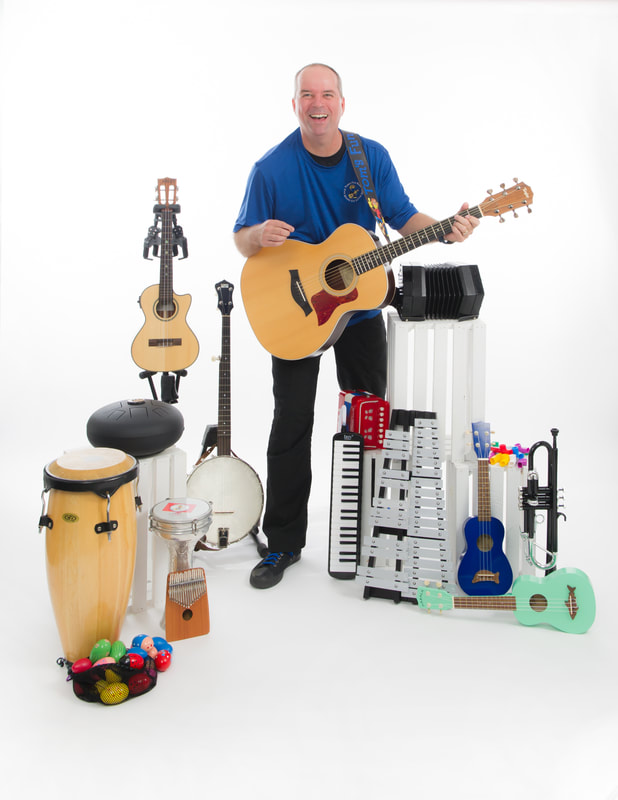 Tom's Fun Band is a fun and interactive musical group who provides entertainment for young children. This group consists of acoustic guitar, ukulele, bass and drums and features the original songs of group founder Tom Wilbeck.
Programs Available: Peter and the Wolf
Tim Tingle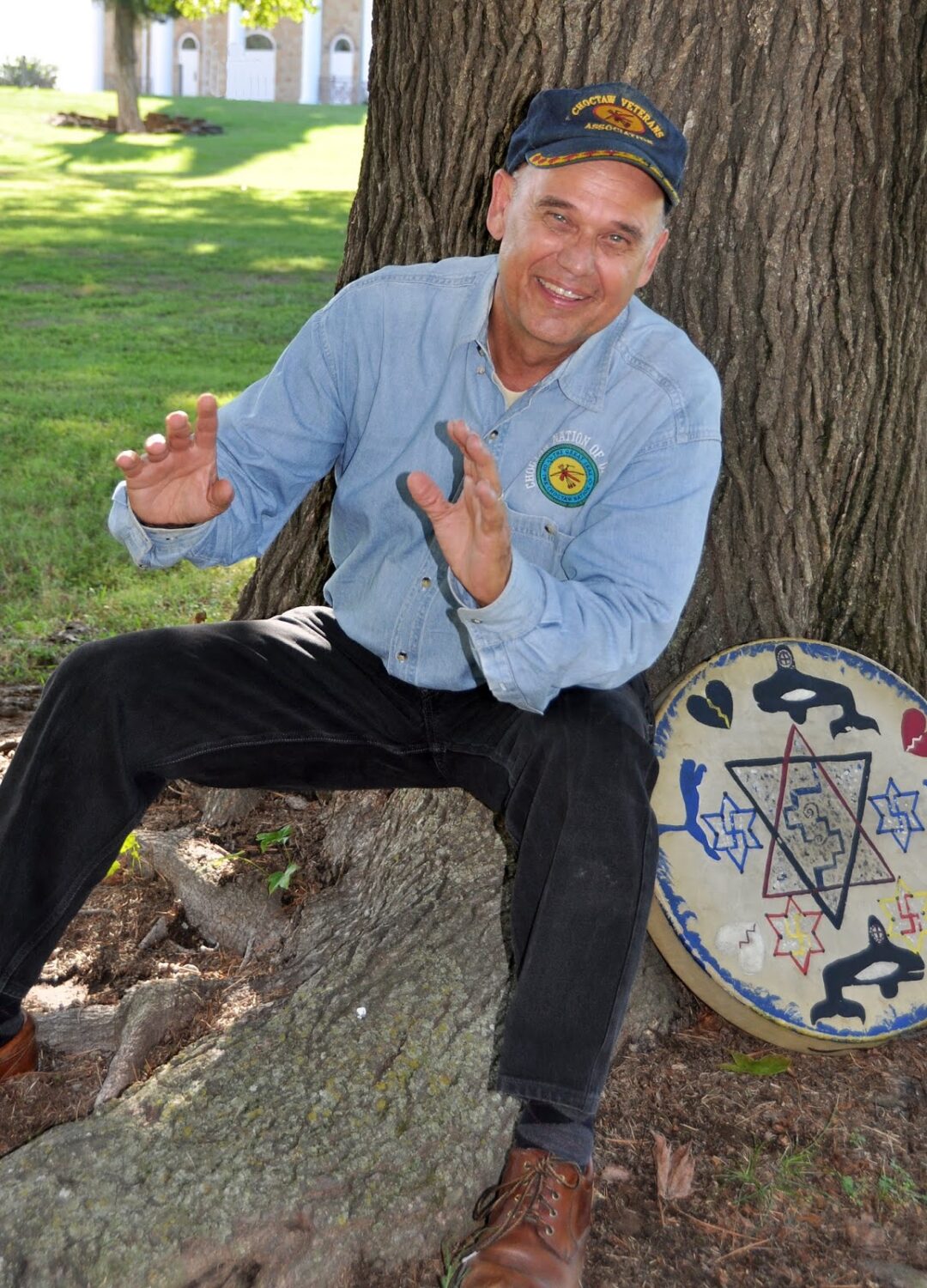 Tim Tingle is an Oklahoma Choctaw and an award-winning author and storyteller. His great-great grandfather, John Carnes, walked the Trail of Tears in 1835, and his paternal grandmother attended a series of rigorous Indian boarding schools in the early 1900's.
Programs Available: Native American Stories, Native American Stories, Indian Ghost Stories
The Spence & Paul Show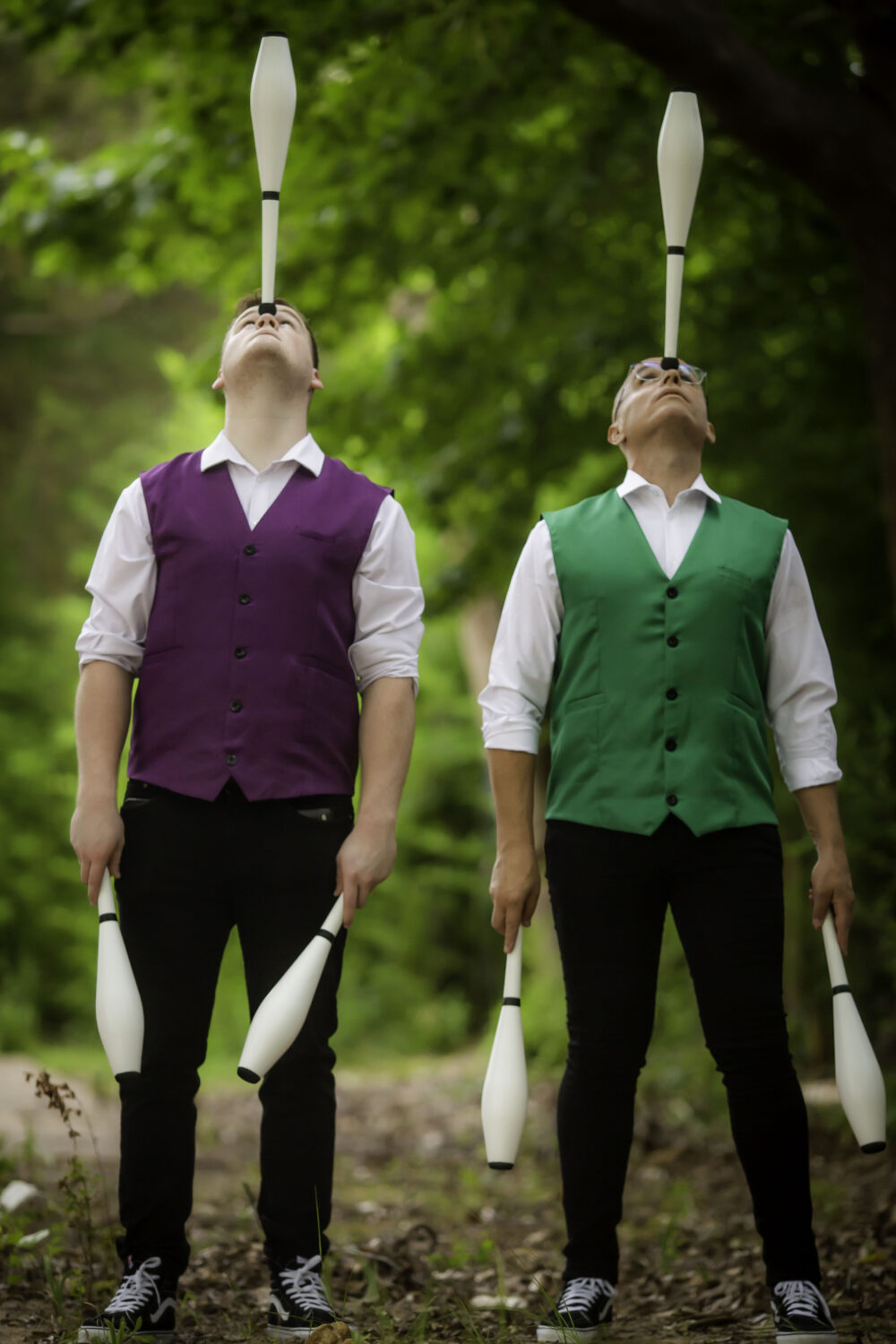 Spencer and Paul offer juggling demonstrations and juggling education. Spencer is a world-class juggler who currently holds 7 world records and has won 2 world championships. Paul was formerly ranked 3rd in Texas for numbers juggling and has taught thousands of people how to juggle. Their performances will leave students with increased confidence, hand-eye coordination, and the ability to effectively multi-task under pressure.
Programs Available: The Spence & Paul Show, Workshop with Spence & Paul, Get Active with The Spence & Paul Show
Storybook Theatre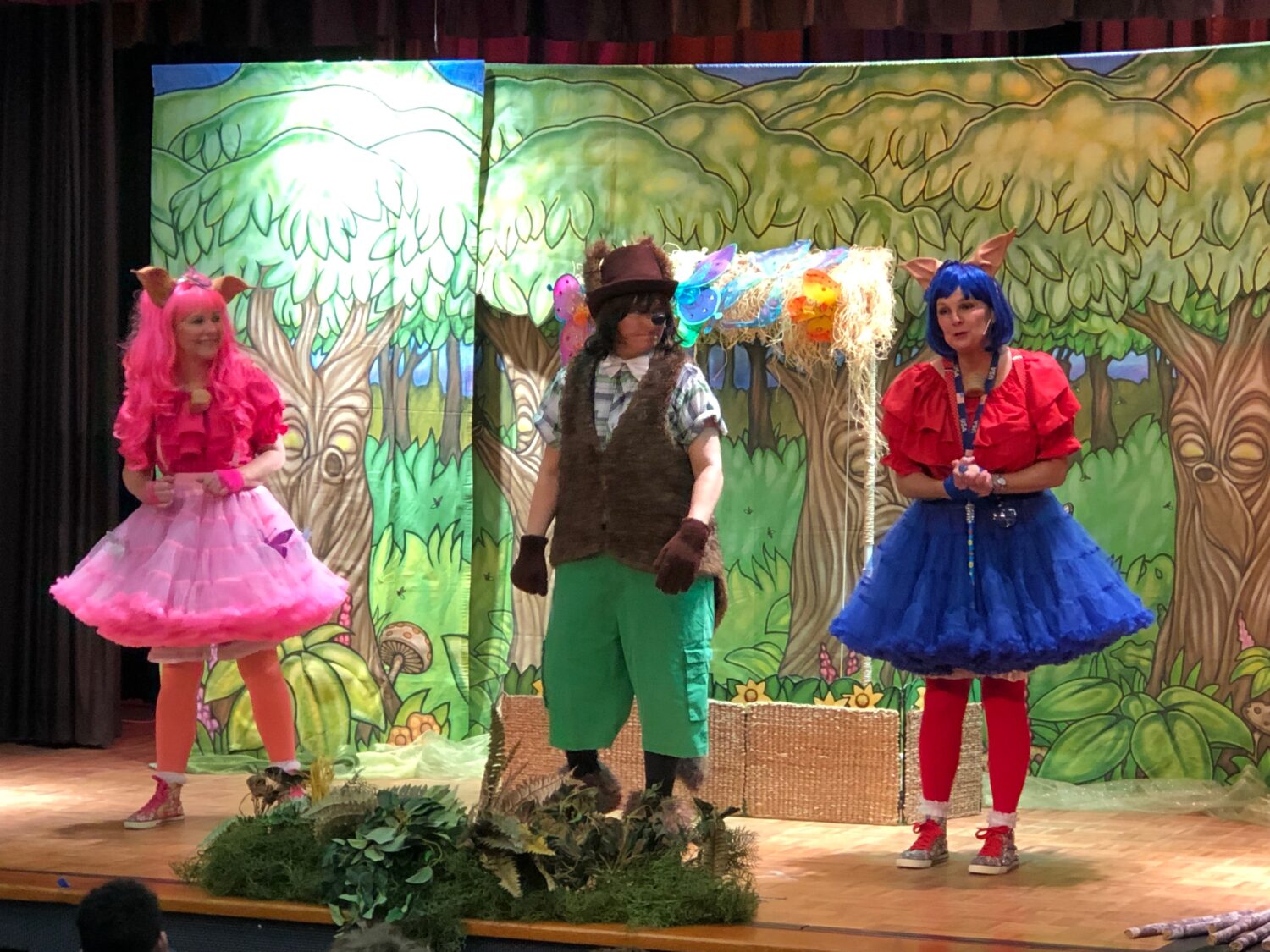 An award-winning traveling children's theater based in Texas, providing family-friendly educational entertainment in theaters, schools, and libraries since 1991.
Programs Available: Two Pigs and T.H.E. Wolf, Doing What's Right Can Never Be Wrong, The New Little Red Riding Hood, Country Mouse, City Mouse World Tour, Understanding Who Lives Under Your Roof
Soul Street

Houston based Soul Street Dance is one of the most dynamic premier dance companies in existence. Their technical and artistic skills, stage presence and wit allow them to push the performance envelope to an amazing standard of excellence.
Programs Available: Dance Master Class, No Bones About It, Takin' it to the Streets, The Bully That Found His Beat
Paul Watson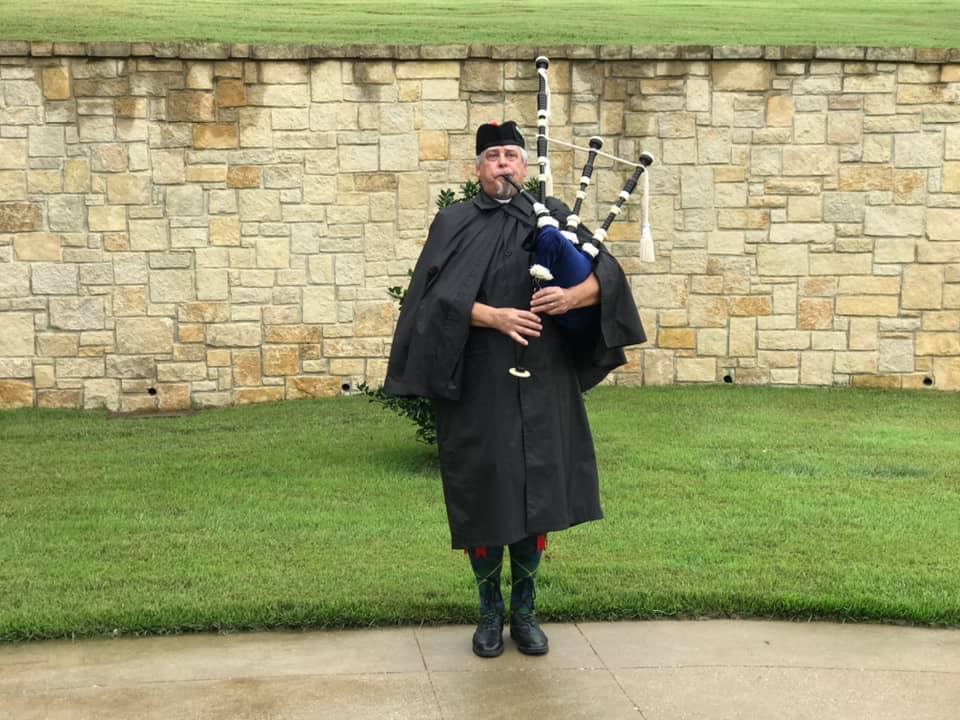 Paul Watson is a full time piper with 100's on 100's of events and over 25 years of experience under his belt. Donning the appropriate kilt outfit for the occasion, as a Young Audiences artist he is among the professional teaching artists trained to work in the educational setting, providing arts programs in public, private and charter schools.
Programs Available: Scottish Bagpipes
Mexico 2000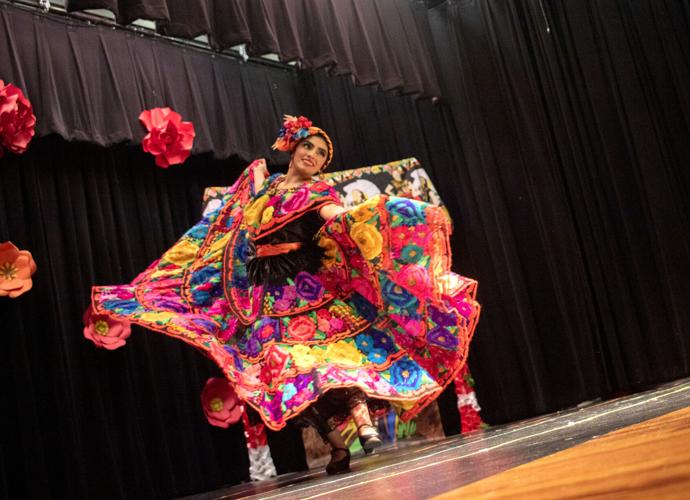 México 2000 Ballet Folklórico and its Directors Alex & Mary Palencia have trained more than 500 dancers and teachers to proudly present their traditional heritage in different venues; and always instill the importance of education and success in their personal life.
Programs Available: Fiestas de Mexico
Mark Shelton
From the early days of his career as Visiting Artist at Coastal Carolina Community College to his current work as a soloist, clinician, and entrepreneur, Mark Shelton has created programs, products, and educational services for a variety of ages.
Programs Available: Strike, Scrape, and Shape
Aymele Rodas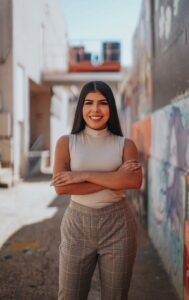 Aymele  is one of our yearlong dance residency instructors.  She is from Bryan/College Station and is a dance major from Tyler Junior College, graduating in December.  Dance Inspired her as a little girl and taught her the confidence and joy she exudes today. Aymele's patient and nurturing nature engages students to not only learn the art of dance, but elevates their self confidence and motivates them in all areas of learning.    
Programs Available: Middle School and High School Dance Residencies