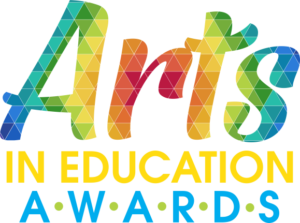 Young Audiences of Northeast Texas has honored 40 exceptional Fine Arts Teachers over the last 10 years!
Do you know an exceptional teacher of the arts? Nominate them TODAY!
Submissions will close on January 21, 2022
Arts in Education Award Categories
Rising Star – Presented to an arts educator demonstrating excellence in his or her first 3 years of teaching.
Distinguished Service to the Profession – Presented to an educator who has not only provided outstanding service to his or her students but also to his or her colleagues and the field of arts education.
Arts Teaching Excellence Awards – Presented to an elementary, middle and high school arts teacher who has gone above and beyond in their field.

The Kay Arms Lifetime Achievement Award –  Presented to an educator who has dedicated his or her life to arts education.
In 2019, we renamed our most prestigious award. Founding board member and supporter, Kay Arms has dedicated her life to Young Audiences and the success of the students in Northeast Texas; she has been diligent in making sure the arts were, and remain a part of the core curriculum.
Nomination Requirements: Principal Recommendation Letter, Curriculum Vitae, Headshot, Work Sample, 300 Word Narrative
2020 Arts in Education Awards Honorees
Jamie Reason, a 1976 music education graduate from Holy Names University in Oakland, California, has taught violin for fifty years and began her private and school teaching experience while still in high school as an instrumental music teacher aide for Castro Valley schools. Jamie taught for four years as a certified band and instrumental music director for San Lorenzo schools before moving to Texas in 1981 where she served as instrumental music teacher at St. Mary's School in Longview, established a private music studio and began playing violin with the Longview and East Texas Symphony Orchestras. This is Jamie's 35th season with the ETSO!
Moving to Tyler in 1988 with her husband, Stephen and their children, Jamie established a thriving Suzuki string studio that would get to "open" for the ETSO park concerts. Jamie returned to teaching in the schools in 2000 as orchestra director at The Brook Hill School. While there, Jamie led her orchestra to two state championships, consistent sweepstakes and superior ratings, and students qualifying for All-Region and All-State. She was also deeply honored to be selected as the recipient of the 2010 Noted Circle award by the Tyler Youth Orchestra (now ETYO) for her "service to the youth and community of Tyler as musician and instructor", and in 2016 was named the TAPPS Fine Arts Teacher of the Year. In 2016, Jamie retired from her position at Brook Hill with the March birth of her first grandchild. In 2017, Jamie received the Who's Who Albert Nelson Marquis Lifetime Achievement Award in Music Education.
School retirement was short lived with Jamie's eldest daughter, Sarah taking an orchestra position in 2016 with TISD. Since then, Jamie has been a Tyler ISD string specialist, sectional coach, orchestra assistant, at Robert E Lee High School with her daughter, Sarah. Jamie's love for two of God's amazing creations, children and music, continue to motivate her to educate, equip, challenge and nurture children in music and life.

Read Jamie's Bio
Regi Fowler is currently the Music Specialist at Douglas Elementary in Tyler. He is originally from Odessa, Texas and holds a Bachelor of Science in Education degree with a Music Emphasis from West Texas A&M University.  From 1982 to 1990, he taught in the Canyon Texas Independent School District, teaching elementary music at Sundown Elementary and Valleyview Junior High as the Choir Director.  While at the junior high, his choirs continuously won Superior and Excellent ratings at UIL, winning Best Junior High Treble Choir at the Greater Southwest Music Festival in 1989.
For 25 years in Amarillo, Mr. Fowler was in full-time music ministry, first at Paramount Terrace Christian Church, and then at First Christian Church. He also continued his work in schools, judging UIL competitions in Odessa, Amarillo and Dallas, as well as a clinician to local school choirs and All District Choirs.  He was also Vice President of Church and Community Choirs for Texas Choral Directors Association in the nineties. He retired from ministry in 2016 and moved to Tyler to be closer to family and to get back to his first love, teaching children about music. He loves his school and his profession.

Read Regi's Bio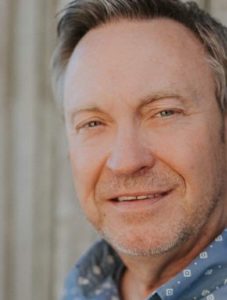 Regi Fowler
Distinguished Service to the Profession 
Douglas Elementary (TISD)

Angela Rogers Jennings is an art teacher at Caldwell Arts Academy in Tyler.  Angela grew up in the East Texas area and received her Associates Degree in Art from Tyler Junior College and her Bachelors in Art and Education from the University of Texas at Tyler.  She has been teaching for fifteen years, twelve years in the art room, and three years at the T.A.R.G.E.T. pull out school for gifted students in Tyler ISD, using arts integration to teach the core subjects there.
Angela currently serves as the team lead for the visual and performing arts team at her school and is deeply involved in Caldwell's arts integration team.  In the community, Angela serves as the Chair of the City of Tyler's Downtown Arts Coalition. In 2019, she was a featured speaker at UT Tyler's first Professional Practices Art Symposium to encourage art majors to pursue the fulfilling and needed field of art educators.
Her personal work includes the mural under the Gentry bridge "Forgiveness", mixed media pieces, and in her most recent work she welded a passion flower out of steel to contrast nature and man- made materials.  She led her students in painting a mural downtown that showcases the joys of childhood on a wall that had historically been subject to vandalism.
Her passions include exposing young people to art and art experiences in the studio and in the community, helping core teachers integrate visual arts into their subjects, and adding positivity through art.  Jennings believes that art is an integral tool in a student's success academically, emotionally, and socially.

Read Angela's Bio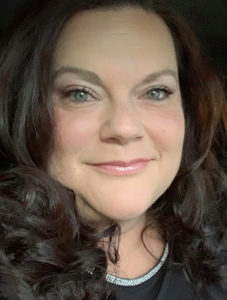 Angela Jennings
 Distinguished Service to the Profession
Caldwell Arts Academy (TISD)



The Kay Arms Lifetime Achievement Award 
Laura Swartz (Tyler ISD) 2019
Denny Whitley (Whitehouse ISD) 2018
Johnny Ray (All Saints Episcopal School) 2018
Distinguished Service to the Profession
Dana Sepko (Tyler ISD) 2019
Darren Richardson (Gladewater ISD) 2018
Rising Star
Adrienne Stine (Tyler ISD) 2019
Chauncy Williams (Winona ISD) 2019
Alison Adkins (Mineola ISD) 2018
Arts Teaching Excellence – Elementary 
Kristin Pool (Tyler ISD) 2019
Cynthia Dempsey (Tyler ISD) 2018
Arts Teaching Excellence – Middle School 
Amy Bailey (Lindale ISD) 2019
Glenn Ballard (Brook Hill) 2018
Arts Teaching Excellence – High School 
Amy Clemens (Tyler ISD) 2019