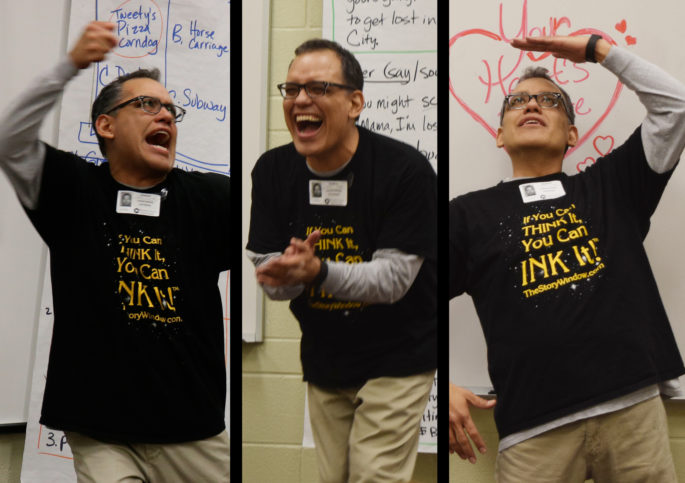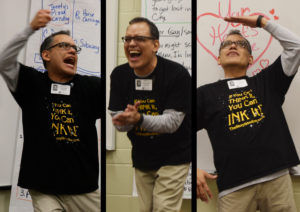 Get Writing with Improv Comedy
In this one-day program, Chris walks teachers through all the steps of his five-day residency, from prompt to rough draft. He shows you how to get writing with improv comedy. Don't let the idea of improvisation scare you away! It doesn't matter how much (or how little) experience you have with drama/theatre arts. Chris Espinosa demonstrates how to implement improvisation exercises into your language arts classes that will get your students writing. His improvisation and theatre lessons are fun, easy to learn, and work with any writing method you are using. 
Chris has helped students get writing with improv comedy for years. He has seen how young writers flourish in the unpredictability of improv. He focuses on getting students on their feet, improvising, and performing. Once they are comfortable with speaking their minds, it's easier for them to get writing…get writing with improv comedy. 
Grades: 3rd and 4th grade teachers
Length: 6 Hours
Cost: $1000