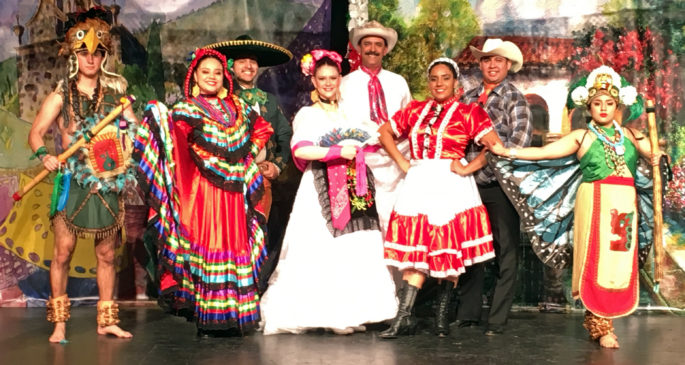 Fiestas de Mexico
The folk dances of Mexico presented during this energetic, colorful, imaginative, and thought-provoking celebration help preserve the history of Mexico by telling stories through dance and music.
In presenting the most representative dances from Mexico, including dances from the hot and humid climate in the southeast, the northern polka style dances, the traditional pre-Columbian Aztec/Mayan dances, the authentic song "La Bamba", and a colorful Fiesta in Jalisco, students will learn about Mexican holidays and enjoy beautiful costumes and music!
Both students and teachers will clap along with the music, get up and dance, learn basic steps, wear and utilize props, and will be motivated to find out about their own ethnic traditions while feeling the spirit of the Mexican celebrations.
Grades: K-12
Daytime Performance:  $1400
Evening Performance:  $1600
Audience Limit:  450