Welcome!
Since 1997, Young Audiences of Northeast Texas has used the arts to enrich the lives of students and enhance their education. Our trained teaching artists bring their performances, workshops, and residencies right to your school and provide fun, standards-based, memorable arts experiences for your whole campus.
Our professional development programs for educators of all subjects and grade levels provide teachers with hands-on experience on how to integrate the arts into their classrooms as powerful tools to teach any subject.
Through the power of the arts, we are changing the world one student, one teacher, and one school at a time – and we're glad you're here with us!
Why should you use the arts in your classroom?
Children learn from a range of intelligences and learning styles. The Arts provide different ways to process cognitive information and express knowledge. The Arts teach us to sing and draw, and how to read, write, and think creatively in math and science. The Arts teach us to make connections between seemingly unrelated topics.
Offering literary enrichment to public, private and home-schooled students in grades 1-12. Learn more about how you can be a part of this amazing contest!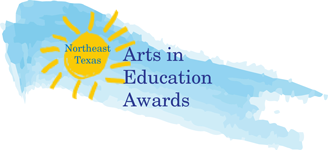 Honoring the true heroes of the arts in our schools, the arts educators themselves. Nominate an outstanding educator in your community.
Using the arts to enrich the lives of children and enhance their education.
Sponsors
Young Audiences is grateful to the generous sponsors who make our mission possible. To learn more, visit Support Us.