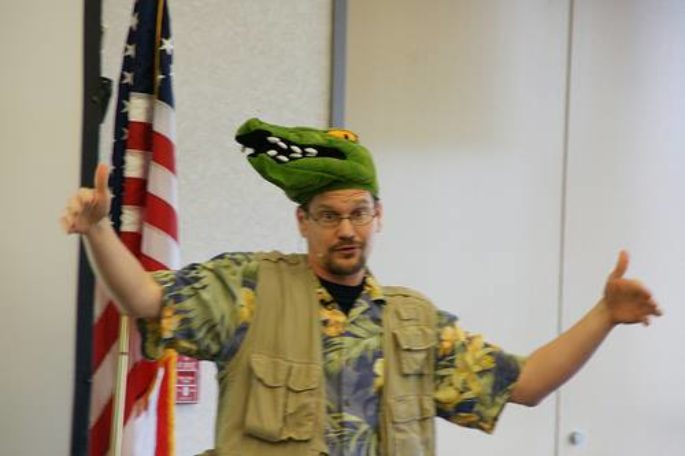 Covering photosynthesis, the carbon dioxide- oxygen cycle, solutions/mixtures and a wealth of other science TEKS, this program delights students, teachers and administrators alike.
Everyone will have so much fun laughing and moving to songs about wetlands, ocean food chains and symbiotic relationships that they won't even realize how much they're learning.
With a degree in zoology and an electrifying stage presence, Lucas Miller, the "Singing Zoologist",  creates songs and stories that somehow manage to  be both outrageously fun and scientifically accurate.
Lucas Miller
Grades:  3-6
Single Performance:  $450
Back-to-Back Performances:  $600
Audience Limit:  250