Young Audiences of Northeast Texas' dance program, now in it's sixteenth year,  is focused on the critical adolescent years and is designed to teach the art of dance and to promote creativity, critical thinking, cultural awareness, communication, and learning across all subjects. The program is currently active in three middle schools and one high school.
The program provides an opportunity for students to gain dance experience while also developing a positive self-image.  "Creating Balance through Dance" uses dance terminology, technique, and choreography as the foundation for the residency, overlaid with journaling and teamwork that explores the daily challenges students face. Different dance styles including Jazz, Ballet, Lyrical, Folk and Hip-Hop are covered throughout the program.
Creating Balance through Dance teaches students that physical activity, creativity, teamwork, and individuality are all things to be cultivated and celebrated within themselves. By building dance classes into their school-day routines, students can clearly see the connections between dance and academics, encouraging them to achieve success in both.
For more information or to book a dance residency for your school, please email admin@yanetexas.org
"Our school is 96% economically disadvantaged which means our families are not able to provide the opportunity for their children to attend private dance lessons. Exposing them to all forms of dance and seeing the joy they have on their faces is one of the highlights of my year."
-Tyler ISD Middle School Principal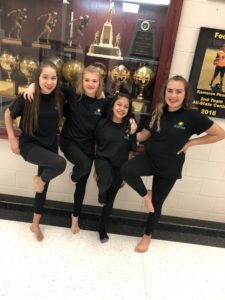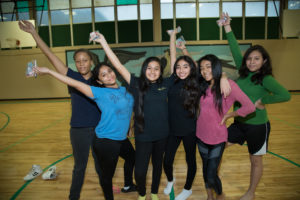 "I have witnessed our students gain self-esteem through this dance partnership.  These young people start out shy and afraid  to perform, and by the end of the year, they are performing in front of a large audience"
 –Winona High School Principal