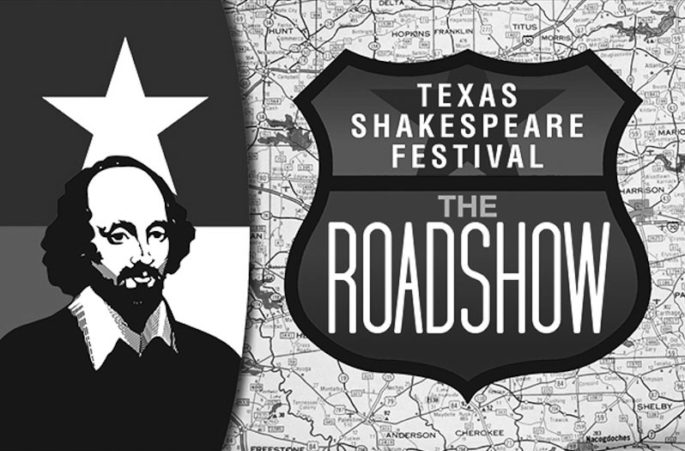 Straight from East Texas' professional theatre in Kilgore, the Texas Shakespeare Festival Roadshow brings their 2017 Tour straight to you. Programs are available from January 30th – March 4th, 2017. Select from The following productions:
Romeo & Juliet
An action packed 60-minute cutting of one of Shakespeare's most thrilling masterpieces.
Shakespeare's Greatest Hits
Live music and audience interaction help to present five of Shakespeare's most famous scenes.
The Princess & The Players
This show, intended for younger audiences, follows a young Shakespeare as he tries to write a play for a very demanding
princess.
All of these performances can be enhanced by adding a Roadshow Workshop!
Texas Shakespeare Festival
Grades:  K-12
Single Performance:  $1,200
Audience Limit:  500
1 Performance and Workshop Package: $1,620
2 Performances and Workshop Package: $2,400
Custom packages are available. Call to arrange.