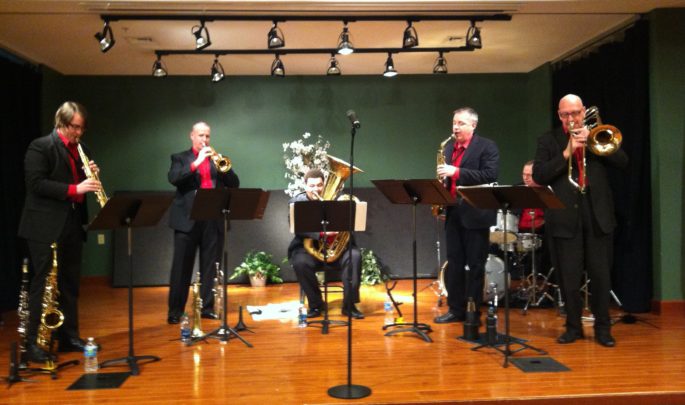 Popular music has evolved over the ages. Over time, crowds of
2,000+ people regularly have attended concerts by musicians such
as the Sousa Band (active 100 years ago) and Katy Perry to Bruno Mars
(singing today). Among all the elements that make a concert great, the
music performed is the key to establishing popularity and positive public
reception. Featuring musical styles from different ages, including jazz
and rock music, students will discover a variety of instruments whose
unique features contribute to the sounds and rhythms of popular music
over time. References to math, science, and cross-cultural connections are
incorporated. Students are guaranteed to recognize the music, and will
be singing along and dancing in their seats before the show is over.
Hot Horns
Grades:  6-12
Single Performance:  $900
Back-to-Back Performances:  $1300
Audience Limit:  Varies based on venue; please call.
Hot Horns will be in Northeast Texas January 22nd – February 11, 2017 ONLY! Call now to book!