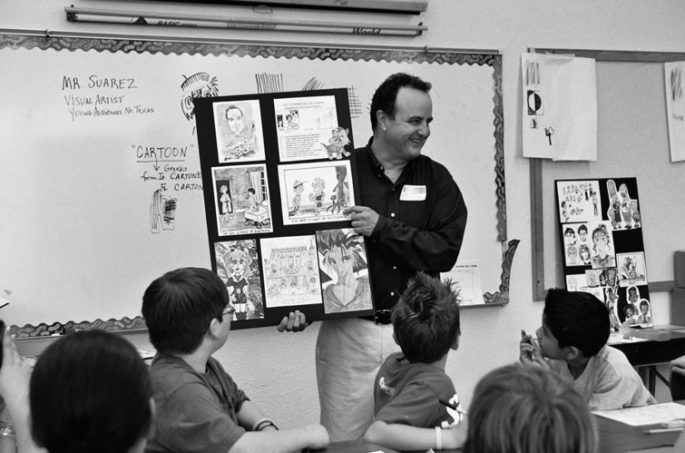 Participants are introduced to the art of portraiture using famous and representative portraits in art history as resources for learning. The correlation between two abstract disciplines, math and art, will be explored in a methodical manner by drawing the human face. Examples of common terms found in math and portrait art are: Proportion, fractions, ratio, symmetry, line (axis) of symmetry, distance, oval, ellipse, circle, linear, geometric shape, volume and 3-dimensional.
Julio Suarez
Teachers of Grades: K-12
Workshop Length:  6 Hours (5 hours of instruction and 1 hour for lunch)
Participant Limit: 30
6 Hour Workshop: $1000
Note: This workshop will have added fees for supplies based on the number of participants. A quote will be given at time of booking.