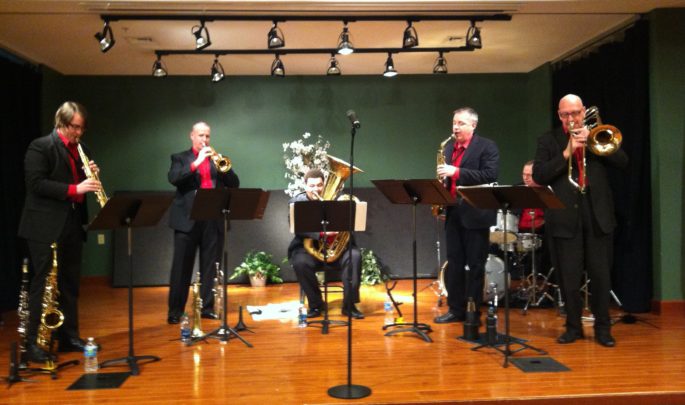 The history of jazz, America's own musical art form, is presented in
a swinging, foot-tapping, highly accessible way through this Hot
Horns show. This high-energy presentation features blues, ragtime,
Dixieland, swing, jazz, funk. Beginning with the blues, a New Orleans
style Dixieland parade, and piano rags, Hot Horns takes students on
a musical journey through the history of America Jazz, culminating
ultimately in the popular Jazz music of today. This show draws
connections between U.S. History and Music, introduces the origins
and applications of improvisation, and teaches students about the
various instruments of jazz. All That Jazz is an interactive show that
inspires curiosity, appreciation, and excitement for America's music.
Hot Horns
Grades:  6-12
Single Performance:  $900
Back-to-Back Performances:  $1300
Audience Limit:  Varies based on venue; please call.
Hot Horns will be in Northeast Texas January 22nd – February 11, 2017 ONLY! Call now to book!