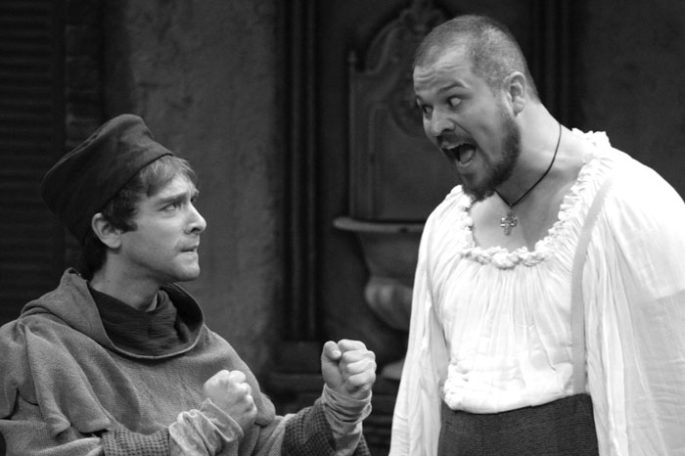 A collection of on your feet exercises, lessons, and games taught by professional actors to bring Shakespeare's world to life. Different workshops offered at the Elementary, Middle, and High School levels.
BONUS: If you package a Texas Shakespeare Festival Performance and Workshop together, you can receive  this special package pricing:
1 Performance and Workshop Package: $1,350
2 Performances and Workshop Package: $2,000
Texas Shakespeare Festival
Grades: K-12
Workshop Length: 45-60 minutes per class
Workshop Cost: $600 – $3000
Maximum Classes/Sessions per day: 6
Participant Limit: 40 per class
.